Each Maccabee of the Month is an impressive student advocate for Israel who stands out from the crowd. This month's Maccabee is no different. Meet Blake, a student at the University of California, San Diego.
Blake works tirelessly to support Israel and the Jewish community on campus. He believes:
"It is our duty as Jews, especially in the diaspora, to defend our ancestral Jewish homeland, Israel."
Recently, Blake led the fight against rampant Antisemitism on campus. An educational display about Antisemitism was covered in Antisemitic, anti-Israel signs. Swastika graffiti was found on campus. Taher Herzallah, identified by many as an Antisemite,  was invited to speak on campus, and an uptick in Antisemitic incidents immediately followed.
Support Blake & Other Pro-Israel Students Today!
Blake and his peers have not felt safe being Jewish on this California campus. He shared this story:
"I went up to a student on campus, and I reached out my hand and introduced myself as Jewish. The immediate response? I was called a murderer and genocidal, I was told I had blood on my hands, he wouldn't even shake my hand. All I did was introduce myself to him as Jewish. I didn't even mention Zionism."
But Blake isn't backing down. He shared that the campus had NEVER adequately condemned Antisemitism. Now, he and his peers are working to educate UCSD's administration on the issues the Jewish, pro-Israel community is facing. They organized a silent protest, which led to the development of a successful relationship with the Chancellor. The administration has now released an official statement condemning Antisemitism, and created a hotline for Jewish students to report Antisemitism on campus.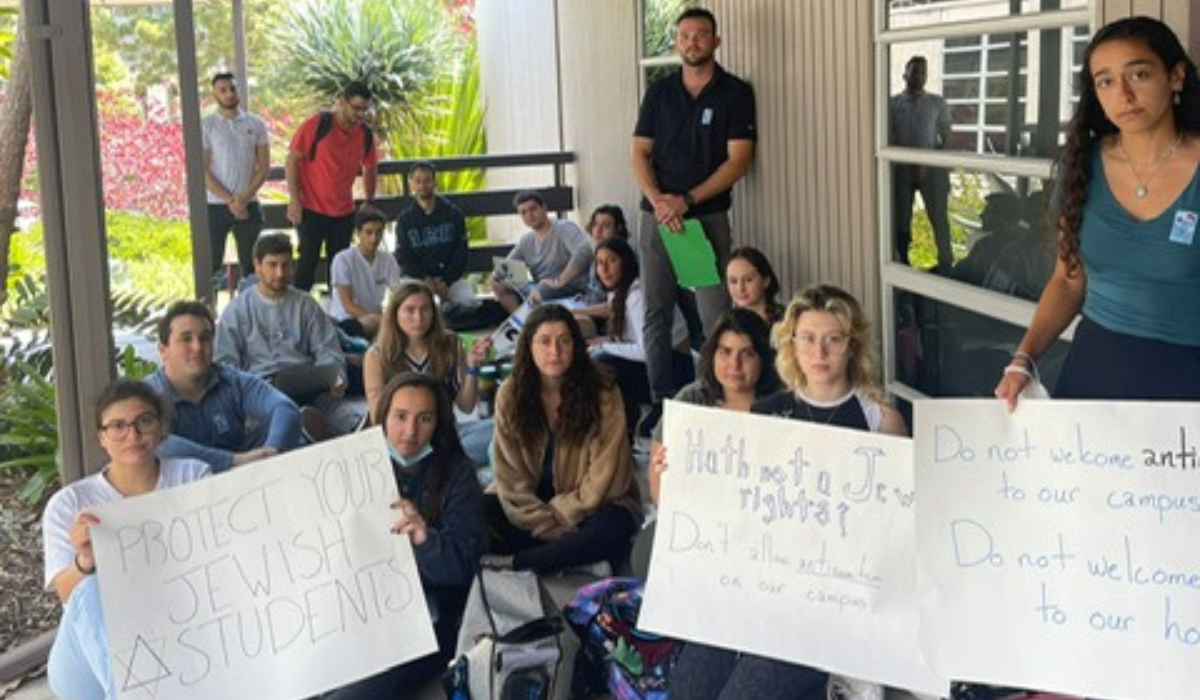 Throughout all of this, the Maccabee Task Force provided resources and support to fight back. Most recently, we provided funding and strategies for Blake and his peers to host a week of pro-Israel educational events. They were able to impact the wider campus community, engaging with hundreds of students who previously didn't know about the realities Jews and Israelis face.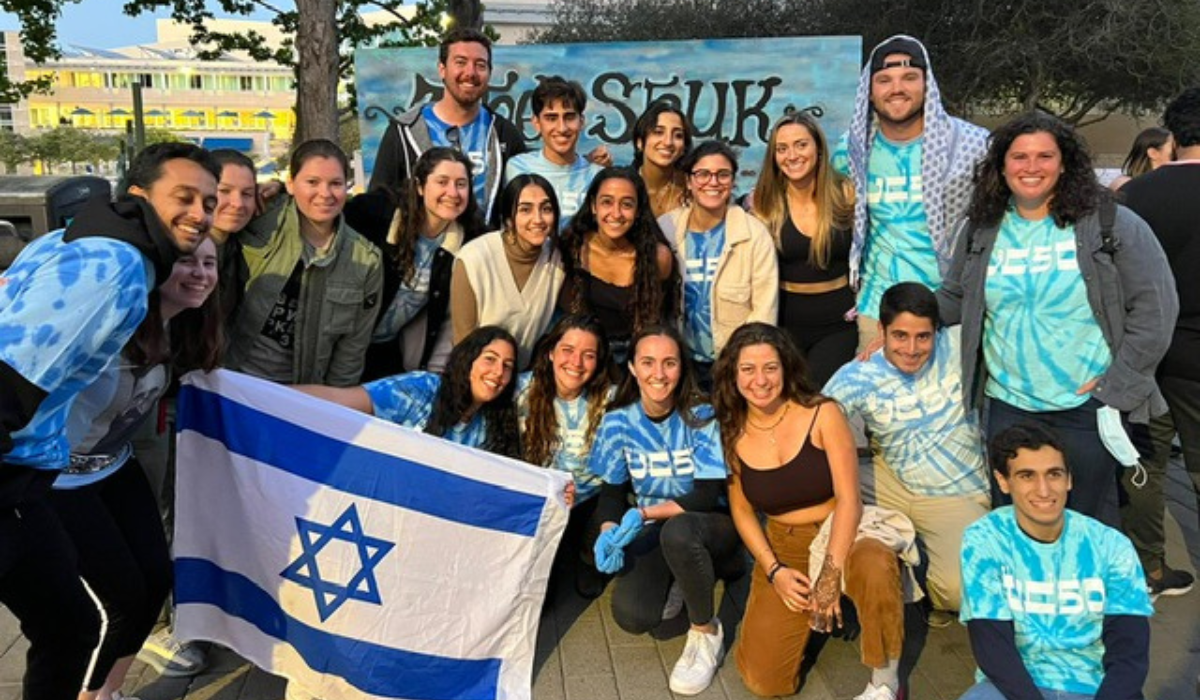 Blake epitomizes what it means to be a Maccabee. We hope his passion, commitment, and successes are an encouraging example for you. With your support, we can continue to equip students on college campuses across the world.
How has the Maccabee Task Force helped you/your campus to support Israel?
Maccabee Task Force has helped helped us tremendously. We don't have funding; we don't have money. We don't have the resources or the people, in comparison to other large campuses. We really need these outside resources and money because we wouldn't have been able to do literally anything otherwise. We couldn't have done it without you guys. Thank you.
What are the three most important things I should know about you?
One – I take pride in is my Jewish identity. I had to shelter/hide it from the public growing up in a very non-Jewish area outside of Denver for the first 18 years of my life. Now, coming to college, I've really owned that identity. Two – I pride myself on being easygoing, interacting with people and hearing their stories. Three – I'm playing for Team Israel this summer for the national baseball team!
What are you most proud of?
UCSD's small but mighty Jewish community on campus. We've suffered a lot, especially recently. But we've made astronomical waves with getting the administration to actually do something about it, and getting the community around us to support us.
Why do you care about helping Israel?
It is all of our duty as Jews, especially in the diaspora, and in Israel, to defend our ancestral Jewish homeland. I'm a firm believer that without the modern state of Israel, that world Jewry would be completely in jeopardy.
With all the anti-Zionism and Antisemitism (that's morphed into one, especially on college campuses), young people in my generation are spreading this anti-Israel narrative and calling for the erasure of the entire state itself. It is so imperative, so paramount, that we educate people on Israel and protect the State of Israel at all costs, whether that means with defense systems and the military or spreading our narrative throughout the world and getting people to see the truth.
How is it being a supporter and defender of Israel on campus?
It's not easy. It's very difficult being not only openly supportive of the State of Israel, but being openly Jewish.