Our Maccabee of the Month this month is Landon, a junior at the University of Miami.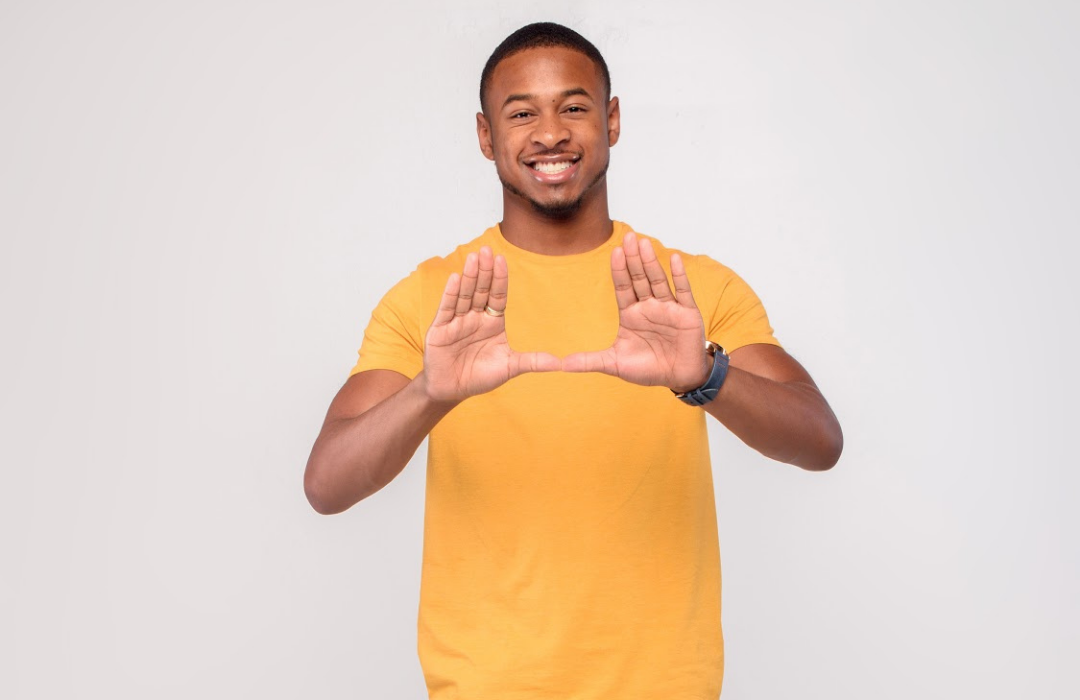 Landon is one of the most impressive students we've ever met.  After returning from his Maccabee Task Force Israel Trip, Landon assumed the leadership of multiple campus communities.  He served as president of student government, president of the Black Student Union, and president of CanePAC – a group dedicated to bipartisan support of Israel.  He embodies the type of alliances we hope to build on campus.  And he has set the bar very high for future Maccabee trip recruits.
Landon's support for Israel stems from his Christian faith as well as his strong belief in justice. Landon works towards coexistence between Black and Jewish communities on campus because he believes there is a commonality between Jewish and Black struggles for dignity and equality. If we work together, he insists, we can defend both communities as well as Israel from the hate and lies that seek to harm them.
Landon is most proud of his ability to help recruit and retain a diverse and broad coalition of students to support Israel. He believes an alliance that includes supporters from different races, ethnicities and genders can most effectively make the case for Israel on campus and beyond.  And he's absolutely right.
Watch out for Landon!  He clearly has a bright future ahead of him.  For now, he is grateful the Maccabee Task Force gave him the tools he needed to become a top advocate for Israel at the University of Miami.
Support Maccabees On Campus Today!
How has the Maccabee Task Force helped you/your campus to support Israel?
The Maccabee Task Force has endowed me with opportunity for education, engagement and allyship. Upon arriving to the University of Miami, I did not imagine that I would find community with the UM Hillel and MTF community. However, the Canes Perspective Trip to Israel supported by the Maccabee Task Force was a life changing experience that energized my advocacy for a more peaceful Middle East. The trip fostered community and powerful dialogue surrounding the challenges facing Israel and other communities such as Palestine. With MTF's support, we were able to execute several on-campus events for those unable to join the trip including a multicultural roundtable and an educational series.
What are the 3 most important things we should know about you?
Character is the way in which we illustrate ourselves to the world. Rather than indicating phenotypical traits, the true measure of a person is their character. The three traits to know about my character are that I am persistent, resilient and dynamic.
Shwarma or falafel?
Shwarma
What are you most proud of?
Accolades, positions and titles are temporary, fleeting identifiers. However, relationships and lived experiences are what will stick with you as we live our lives. My pride rests most in the peers and fellow leaders whom I am surrounded by both within my university community and the network I have across the country. My friends are constantly inspiring me to do more, push harder and strive for what can be unburdened by what has been.
What is your secret talent?
My secret talent is my unwavering ability to maintain faith in the midst of hardship. Faith, synonymous with vision, is the tool I use to keep pushing and manifesting greater things to come even when it does not appear that way.
What is your favorite place to visit in Israel and why?
As a Baptist Christian who grew up listening to the stories of John the Baptist and singing the hymns such as, "Take Me to the Water," the River Jordan proved to be my favorite place to visit in Israel. Overwhelmed with a sense of emotion upon seeing the river, I felt a sudden sense of peace as I entered the water that words cannot explain. As a result of my baptism, I found myself growing even closer to God in how I live my life.
Why do you care about helping Israel?
Advocating for historically marginalized communities is embedded within my DNA as a Black person in America. I recognized the strong parallels that exists for the Black and Jewish communities, specifically our struggles for dignity and equality. I esteem highly the idea that none of us are free until all of us are free and Israel, Palestine and the Middle East are no exceptions. We must persist, seek justice and speak truth so that all people may be liberated and realize their full potential.
Who do you most admire and why?
A new found figure for whom I have admiration is Shirley Chisholm. Her story of persisting at the crossroads of racism and sexism is inspirational; and, while she herself never saw the White House, she was the catalyst for an entire generation of women to seek office and crack barriers.
What is the attitude about BDS on your campus?
The University of Miami is a unique institution. With a geographic location that creates the most diversity in the country, BDS is not a strong force on our campus. Rather, the greatest challenge on our campus is education. Misinformation, misconceptions, and lack of awareness, specifically about Israel, can breed indifference. Our Hillel does an excellent job at creating spaces to foster the necessary education for all students.
Name one thing you're personally doing to help Israel on your campus?
As the co-president of CanePAC, a bipartisan Israel advocacy organization, I work closely to advocate for pro-Israel legislation. This includes engaging our members of Congress, creating educational spaces pertinent to our purposes, and building multilateral relationships within the university community.
What are you looking forward to most this upcoming year/semester?
This year, I look forward to forging new relationships. In Miami-Dade county, we have a newly elected member of congress. As a result, we will continue to extend olive branches to ensure a strong U.S.-Israel relationship endures in Congress.