Our Maccabee of the Month this month is Celine, president of the FAU student body.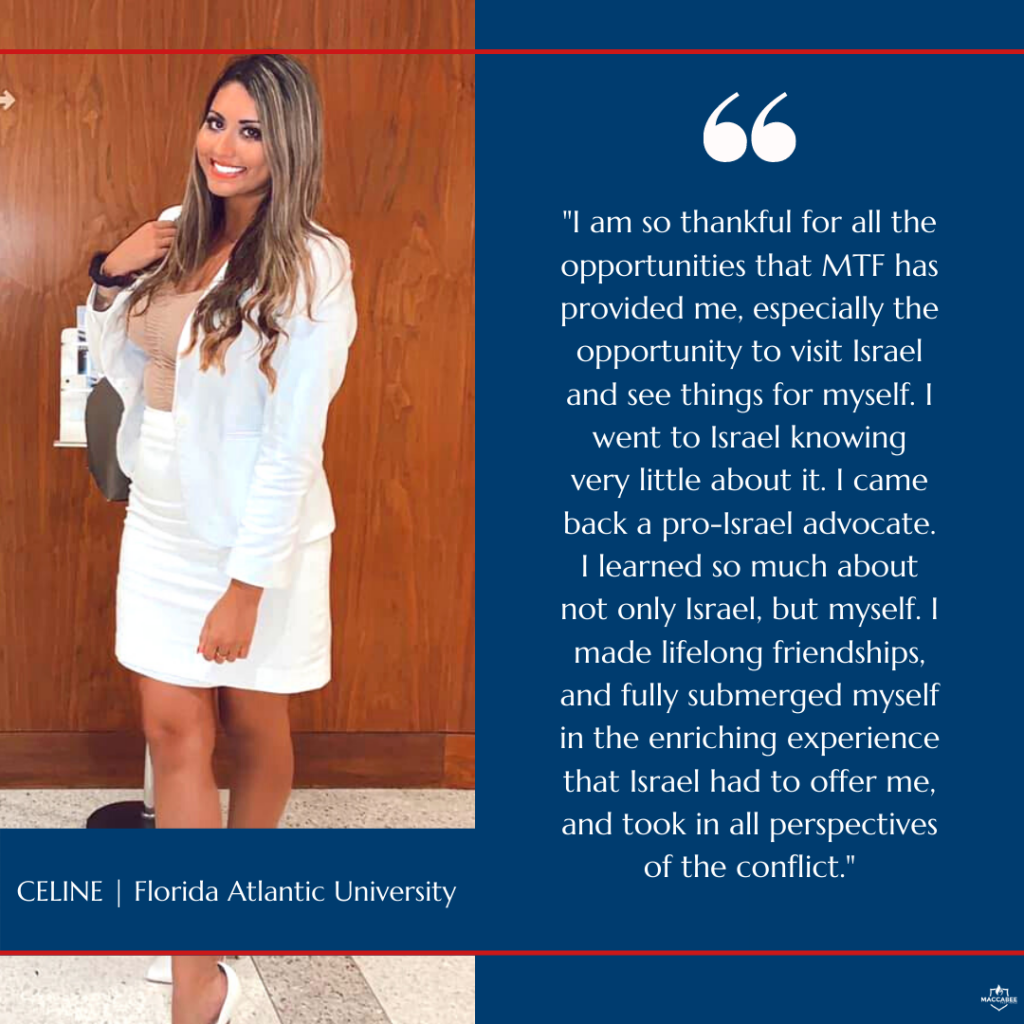 Celine participated in her campuses' Maccabee Task Force Israel trip.  Though she knew very little about Israel and its history prior to the trip, Celine returned to Florida proudly pro-Israel.
As a Catholic, Celine especially looked forward to seeing Jerusalem. The coexistence she saw on display in Jerusalem inspired her to strive for dialogue upon returning to campus. She believes boycotting Israel undermines not only Israeli Jews, but all of the region's diverse citizens.
Using her wide connections, Celine now works with campus partners to identify top FAU student leaders to attend future MTF-sponsored Israel Trips.
She is incredibly thankful the Maccabee Task Force granted her this opportunity of a lifetime and will continue supporting Israel in all her future endeavors:
"I will continue serving as the Student Body President and will continue my advocacy in any way I can, and would take any opportunity to learn more. I want to thank Hillel and MTF for this incredible experience."
Support Maccabees On Campus Today!
How has the Maccabee Task Force helped you/your campus to support Israel?
I am so thankful for all the opportunities that MTF has provided me, especially the opportunity to visit Israel and see things for myself.  I went to Israel knowing very little about it.  I came back a pro-Israel advocate.  I learned so much about not only Israel, but myself. I made lifelong friendships, and fully submerged myself in the enriching experience that Israel had to offer me, and took in all perspectives of the conflict.  I really hope to get the opportunity to go back another time.
What are the three most important things I should know about you?
I am an extroverted person who loves to meet new people, I love to learn new things, and I love to travel to new places!
Shwarma or falafel?
Falafel
What are you most proud of?
To be an American and have access to great opportunities.
Who do you most admire, and why?
I admire my Mom, she always taught me how to be strong and that hard work always pays off. My mother came from France to America knowing little English, and was told for her entire life that she'd never speak English. My mom has always been my role model, and I aspire to live with as much determination as she has always had.
What is your favorite place to visit in Israel and why?
Jerusalem by far was my favorite place to visit. As a Catholic woman, being able to experience all the emotions and experience of being in the Holy Land was surreal and such a blessing.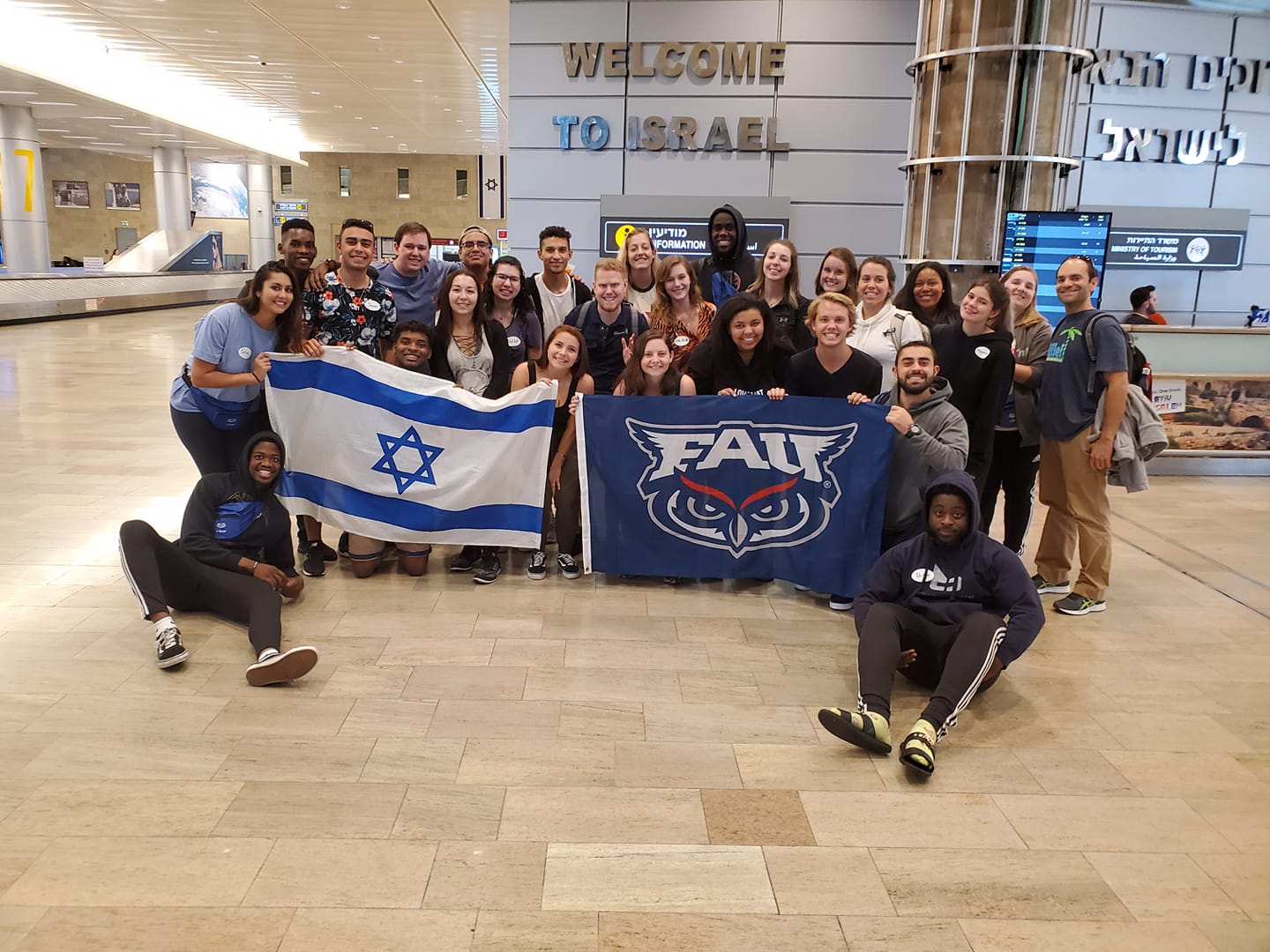 Why do you care about helping Israel?
I believe that many narratives surrounding the Israeli-Palestinian conflict and the rise of anti-semitism have been alarming, and are topics that need more attention. History can repeat itself. I believe that by being a pro-Israel advocate, I can educate and inspire others to care about Israel as well.
What is the attitude about BDS on your campus?
I believe that the narratives of BDS foster and encourage hate towards Israel. I believe that telling others to "boycott" Israel undermines any sense of democracy or diplomacy within the international system.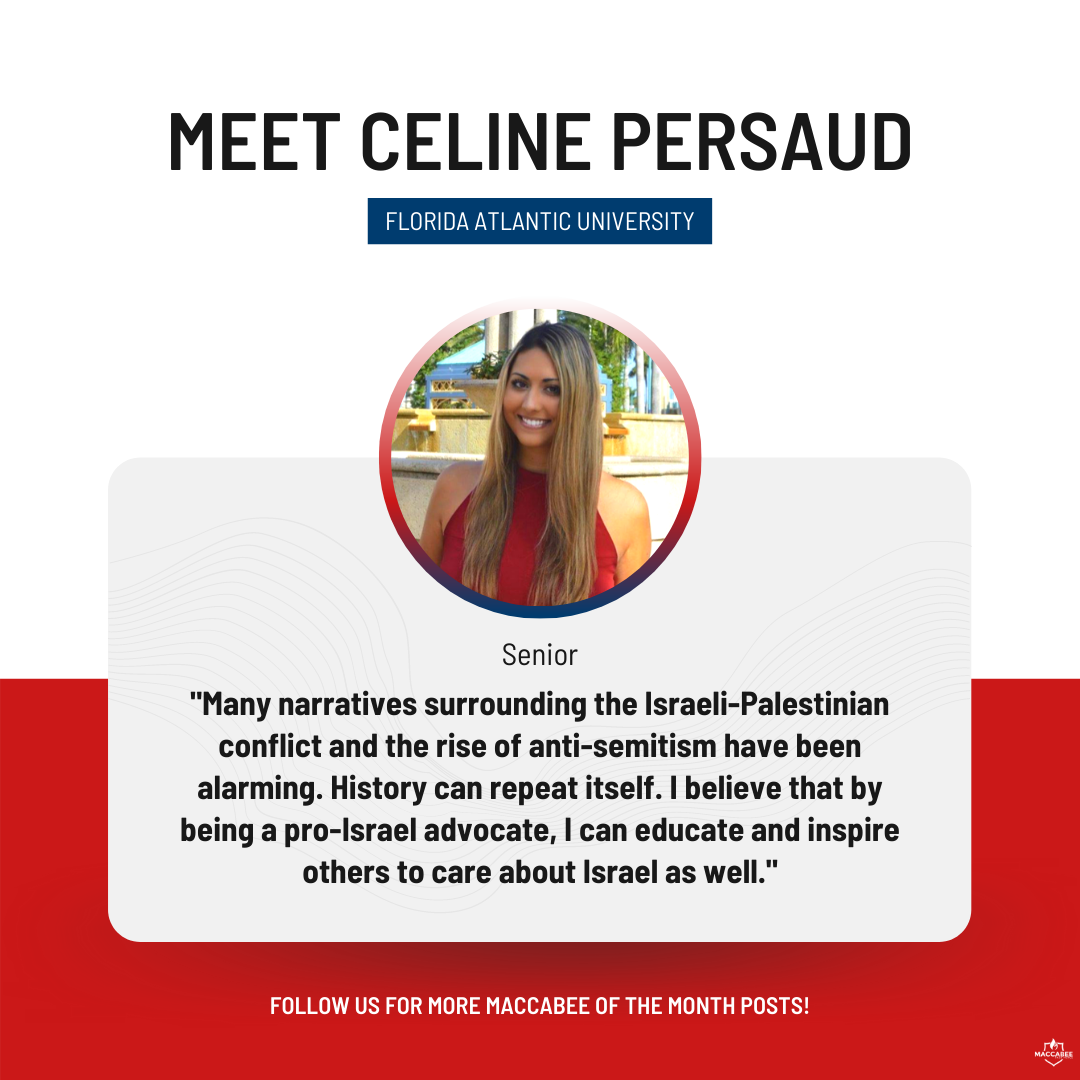 Name one thing you're personally doing to help Israel on your campus?
I am staying as active as I can within the Hillel community, and getting student leaders around campus to be involved with Hillel. I believe that by encouraging other non-Jewish students to get involved with Hillel, they can see the narratives from an unbiased third party perspective
What was your biggest takeaway from your trip to Israel?
My biggest takeaway was that the conflict is very multifaceted, with many complex parts to it. Israel showed me how Palestinians and Israelis coexist among this centuries-long conflict.