We at the Maccabee Task Force have a deep appreciation for the students who pour their hearts and souls into educating their peers about the importance of protecting the Jewish State, even in the face of strong hate and adversity. We have been fortunate to count our Maccabee of the Month, Sarah, among those ranks.
Sarah is an impressive activist at the University of Wisconsin-Milwaukee. She has built strong connections with non-Jewish students on campus, sharing her love and passion for Israel with them. Following her school's Maccabee-funded Fact Finder trip to Israel, she has been working to help organize many of her fellow trip participants into a new organization dedicated to sharing what they learned about Israel with the rest of the campus.  Most of the members of this new group are non-Jewish campus leaders with no prior connection to Israel.  We think this is an incredible achievement!
Sarah bravely stands up for Israel, even in the face of ugly opposition. While Sarah was hosting a pro-Israel event on the campus quad last semester, a fellow student came to protest — and he began waving a Nazi flag!  Rather than allow this behavior to go unchallenged, Sarah grabbed an Israeli flag and began waving it right beside him.
Sarah has had a significant impact on her campus — on her pro-Israel peers' safety and wellbeing, on her campus allies' hearts and minds, and on the student body's perception of Israel. Sarah is truly a modern-day Maccabee!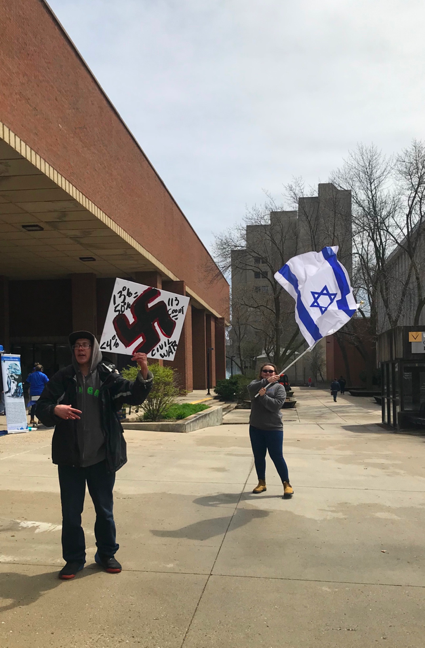 What are you most proud of?
I am extremely proud of my accomplishments since coming to college. I have managed to become very active in the Jewish and pro-Israel communities in Milwaukee. I was able to plan and execute many Jewish and pro-Israel events such as a Yom Ha'atzmaut carnival and BBQ, and Escape from Room 18 movie showing and talk-back. I also have managed to travel to Israel on four different trips and show some of my passion for Judaism by teaching 3rd and 4th graders at a local synagogue. All of which while getting through nursing school.
Shwarma or falafel?
Falafel 100%
Who do you most admire, and why?
I most admire my parents. They work hard with everything that they do, and they always push me to do my best. I am very thankful for their ongoing support for everything I do.
What are the three most important things I should know about you?
I am a nursing major, and in the future, I hope to work part time as an Emergency Room nurse and part time as a professor. I have been to Israel four times in the last four years. I spent this summer in Rehovot, Israel working at Kaplan Medical Center in the Emergency Room.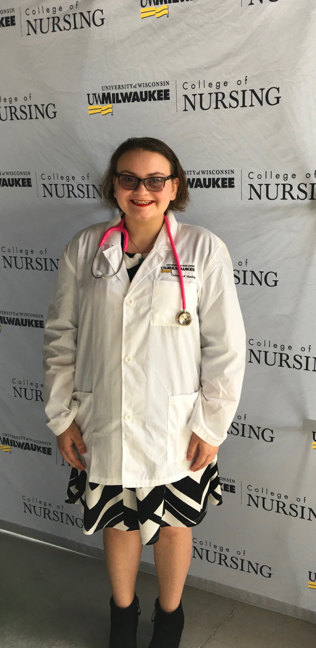 Why do you care about helping Israel?
I care about helping Israel because I believe that there should be a Jewish state and a place where Jewish people feel safe.
What is the attitude about BDS on your campus?
Thankfully BDS currently exists only as a low-level simmer on my campus. While we have not experienced any major problems, such as resolutions in student government, we occasionally receive counter protests to our on-campus Israel activities.
Name one thing you're personally doing to help Israel on your campus?
Since coming to UW-Milwaukee I have been very involved with the Jewish and pro-Israel community. I have been involved with Hillel Milwaukee as their Development Chair on the student board and the Student Representative on their adult board. I also served as both the Vice President and President of Students Supporting Israel at UWM. When holding these positions, I was able to plan a variety of events including a Yom Ha'atzmaut BBQ, Escape from Room 18 movie showing and talk-back, and various tabling programs in our student union. Currently, I along with another student are working on developing a new pro-Israel student organization with a focus on education regarding Israel. We got the inspiration following our MTF sponsored trip to Israel, and are calling it Side by Side, named after the trip.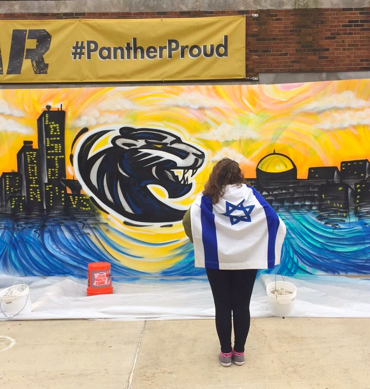 How has the Maccabee Task Force helped you/your campus to support Israel? 
Maccabee Task Force has provided generous resources to support our pro-Israel priorities on campus.We have been able to host large-scale events such as an Artists 4 Israel BBQ for Yom Ha'atzmaut with the resources that MTF has provided us. MTF also gave us the opportunity to bring top campus leaders to Israel. This was a game changer in helping us win new friends and build broader coalitions on campus, and also gave me the personal opportunity to share why I am so passionate about Israel.