Our Maccabee of the Month this month is Alec, a senior at Johns Hopkins University.
Alec is a proud Zionist who works hard to promote his values while also taking time to listen to others' perspectives. He finds this approach is key to productive dialogue with his classmates… and productive that dialogue has been! Alec was instrumental in establishing "Kulanu" on his campus, a new student group dedicated to bringing students from diverse backgrounds together to learn about Israel and to use Israel as a model to better understand one another.
At a time when Israel can be an incredibly polarizing issue on college campuses, bringing together so many students from so many different walks of life is an important achievement. People watching the campuses from the outside would tell you it can't be done. Alec and his friends proved them wrong.
Always looking to improve, Alec participated in the prestigious Maccabee Task Force-supported IMPACT Israel Fellowship last month. This intensive program provided Alec with the knowledge and skills to become an even more effective advocate for Israel.
Like all of us, Alec misses interacting with his friends and classmates in person. But he also sees the opportunity in the shutdown. Alec tells us that more students have more time to discuss Israel and learn about its history and politics. He intends to take full advantage of this opportunity — and his new skills — to reach more students with his pro-Israel message than ever before.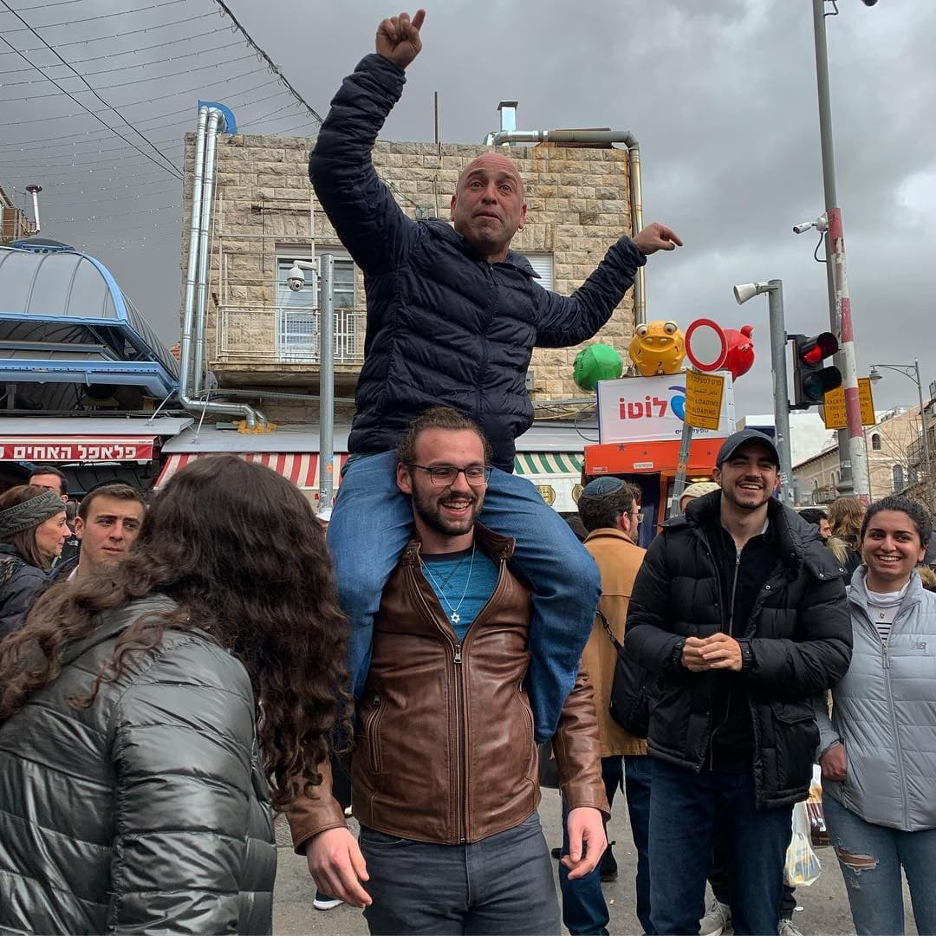 Shwarma or falafel?
Falafel
What are you most proud of?
I am proud of my Zionism and I am proud of how we are bringing together different communities on campus.  There are two things that are incredibly important on college campuses today, to be outspoken with your opinions and to hear all perspectives.  I am proud of the work that we have put forth to accomplish these goals.
Who do you most admire, and why?
I most admire my parents.  They work hard every day to give me the chance to have a good education and have invaluable experiences.  I know that being a parent isn't easy and I have butted heads with them quite a bit as I've gotten older but now, I know that they come from a place of reason and understanding.  They have just been pushing for me to be my best self.
What is your favorite place to visit in Israel and why?
My favorite place to visit in Israel is the Old City on Shabbat.  I was late to loving Jerusalem.  It took me longer as I fell for Tel Aviv very quickly.  Tel Aviv is somewhere I can live and always be entertained.  Jerusalem took some time as I am more secular; but as I have spent time there and began to feel the history of the city, my perceptions have changed.  The spiritual strength of the Old City is unlike anything anywhere in the world.  Being there on Shabbat is my favorite place to be because you can roam the markets, explore the alleyways, find yourself in a church, or try street food you have never found before.  There is so much life squeezed into this small space and since it is shabbat and many are observing, there are hardly any cars; it feels like you step into another period of time.  It is a place where you can get some Arabic coffee, sit, and let your mind wander as you take in everything that is around you.
Why do you care about helping Israel?
Israel is the Jewish homeland.  It is the one place in the world that we have where we can live as Jews without persecution.  For me personally, I feel a very powerful connection to the land whenever I am there.  It is somewhere that I feel tied to on a spiritual level and a place where I hope to live in the future.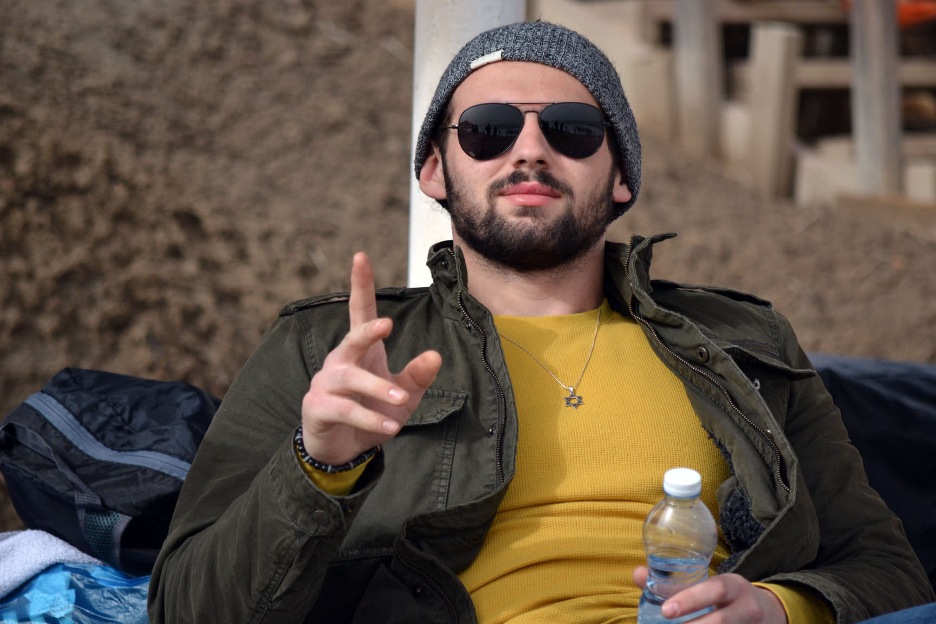 What is the attitude about BDS on your campus?
Luckily for us, BDS is not quite active on our campus.  Although it is not a big movement for us, we try to stay alert of any changes as the movement has the ability to gain traction very quickly.
Name one thing you're personally doing to help Israel on your campus?
I, along with a couple friends, started an Israel group on campus called Kulanu.  This is a group that is dedicated to bringing together different populations of students on campus and creating an interest in learning about Israel.  In addition to Kulanu, I am involved with HAPI, Hopkins American Partnership for Israel, and help run CHAI, Coalition of Hopkins Activists for Israel.
What was your biggest takeaway from your trip to Israel?
My biggest takeaway from the MTF trip to Israel was seeing the personal connections that people found in Israel.  This trip gave me the opportunity to share the place that I consider my home with many new people.  On top of all of this, we formed a new community at Hopkins who is united by an intense, emotional experience.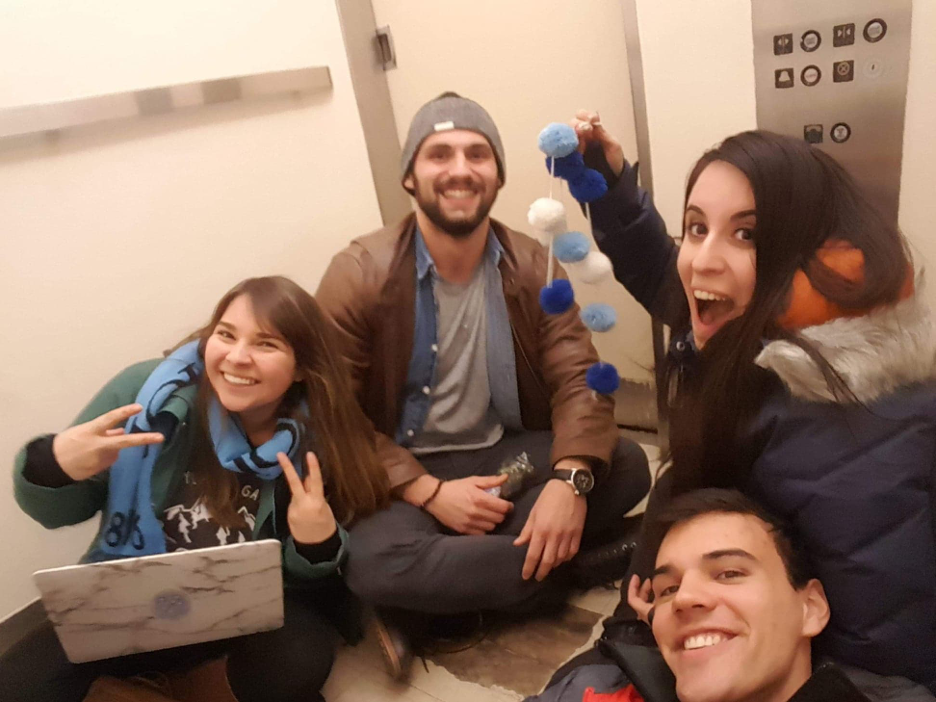 How has the Maccabee Task Force helped you/your campus to support Israel?
The Maccabee Task Force has empowered us to reach out beyond the Jewish community to share Israel with the larger campus.  The MTF trip to Israel gave us the opportunity to provide student leaders with a life-changing experience. The trip not only connected them to Israel, but it taught all of us about the importance of connecting with one another and learning each other's personal stories.  MTF has also enabled us to do follow up and other campus events so that we can host more students more frequently to further their education about Israel, as well as form a tight community of allies.
What are you looking forward to most this upcoming year/semester?
Despite most of our schooling being online, we have made a seamless transition last semester to zoom meetups.  I look forward to taking advantage of this solution as it will allow for us to reach more people.  The lack of in-person activities will be sad, but I think we are in a unique position where people will be more inclined to join into discussions now that they are online.  We are all longing to interact with one another again and hang out virtually.