Your Maccabee of the Month this month is Romy Ronen, a student at Columbia University.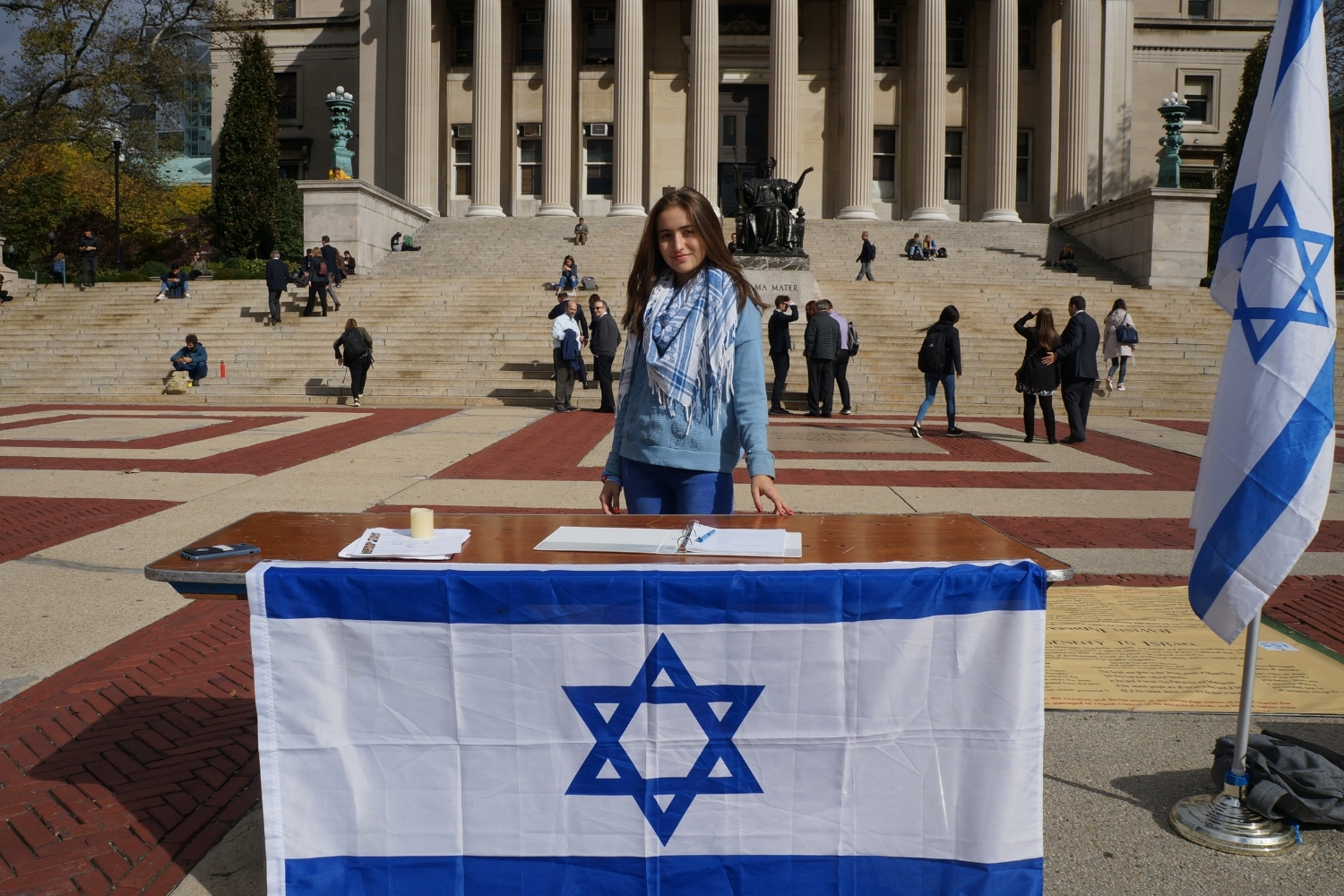 Columbia is often the epicenter of local, national and even international attacks on Israel and Zionism. Defending Israel in this environment takes guts and intelligence. Luckily, Romy has both.
Last year, Malaysian Prime Minister Mahathir Mohamad, a notorious Antisemite, gave a speech in front of a large audience at Columbia. Mohamad has denied the Holocaust, banned Israeli athletes from participating in the 2019 World Para Swimming Championships and has said he is "glad to be labeled Antisemitic."
Romy didn't let this moment pass in silence. She called out the prime minister to his face, telling him he was either "brazenly provocative" or "astonishingly ignorant" for his actions.
As the President of Columbia's Students Supporting Israel club she's also taken the lead in fighting BDS on campus. This summer, BDS activists attempted to pass an anti-Israel divestment resolution in several student councils at Columbia. Romy brought together 50+ students to protest, speaking at each of Columbia's student councils' meetings, ultimately convincing several of the councils to vote NO.
Maccabee Task Force is proud to support Romy and the thriving community of Zionist students at Columbia University. By providing tools and funding to help support critical pro-Israel initiatives at Columbia — such as a Fact Finder mission to Israel, advocacy trainings, Israel pride week on the quad, and coalition building events – we are helping Romy and her peers transform campus life and turn the dial in favor of Israel.
"It's obvious to everyone in the community… that without MTF, we wouldn't be able to do anything that we've wanted to do, especially the Fact Finder trip, something that has changed the game completely. If we didn't have that trip, the pro-Israel community would be far smaller and far less effective," Romy said.
We need YOUR HELP TODAY to keep our mission alive. Will you help Romy Ronen and other students like her?
Support Romy & Other Pro-Israel Students Today!
How has the Maccabee Task Force helped you/Columbia University to support Israel?
It's obvious to everyone in the community that without MTF, we wouldn't be able to do anything that we've wanted to do, especially the Fact Finder trip, something that has changed the game on our campus completely. If we didn't have that trip, the pro-Israel community would be far smaller and far less effective. Students' perspectives really change when they're physically in Israel and it's vital for our school and our community to have a trip to Israel specifically for students without a connection to Israel.
There are many issues we tackle that are specific to our campus and a lot of organizations don't understand that piece of it. So it's really great that MTF gives us the space and support that we need to do what we need to do. It's the type of support that you're here for us and you know what's going on on our campus, but you also give us creative freedom to do what we need to do in order to build coalitions and engage outside community members. It honestly changes the game.
What has been the impact of Columbia University's Fact Finder trip to Israel?
Nothing is the same as actually, physically being in Israel and understanding. Of the people who have gone on the trip 90% of them have become heavily involved in the Columbia Students Supporting Israel club because they now realize how important it is to represent Israel accurately. They also speak within their communities about how things aren't what they seem in the media and why people should be more open-minded. It's a Fact Finders trip, but you don't only find facts, you also find a lot of passion and love for the state of Israel.
What are you most proud of?
I'm most proud of the things that aren't publicized but make change, even if you don't physically see it. I'm also really proud of the work that we did this past summer with fighting BDS. There was a tuition strike mandate that included a BDS clause. It was essentially BDS under the guise of helping students with their tuition. We went to several student council meetings with all the individual student councils that exist within Columbia University. And a lot of the student councils rejected the tuition strike, which is something that I'm proud of. I'm also even proud of the work we did with the councils that didn't reject it, because we put our voice out there. We went to the meetings, we represented what's right and we ended up having over 50 students show up to those meetings to protest the fact that BDS shouldn't be included in something so great. There were students there who were previously not at all involved in any sort of activism, never wanted to be. But they were so motivated by this horrible thing that they showed up anyway, and they got to voice their opinion and important conversations were had. And those little things are what I'm proud of most.
Who do you most admire and why?
Hannah Senesh is my role model. She was a paratrooper and I think that her sheer passion and devotion to what she cared about is powerful and worth emulating.
What is your secret talent?
I dance ballet.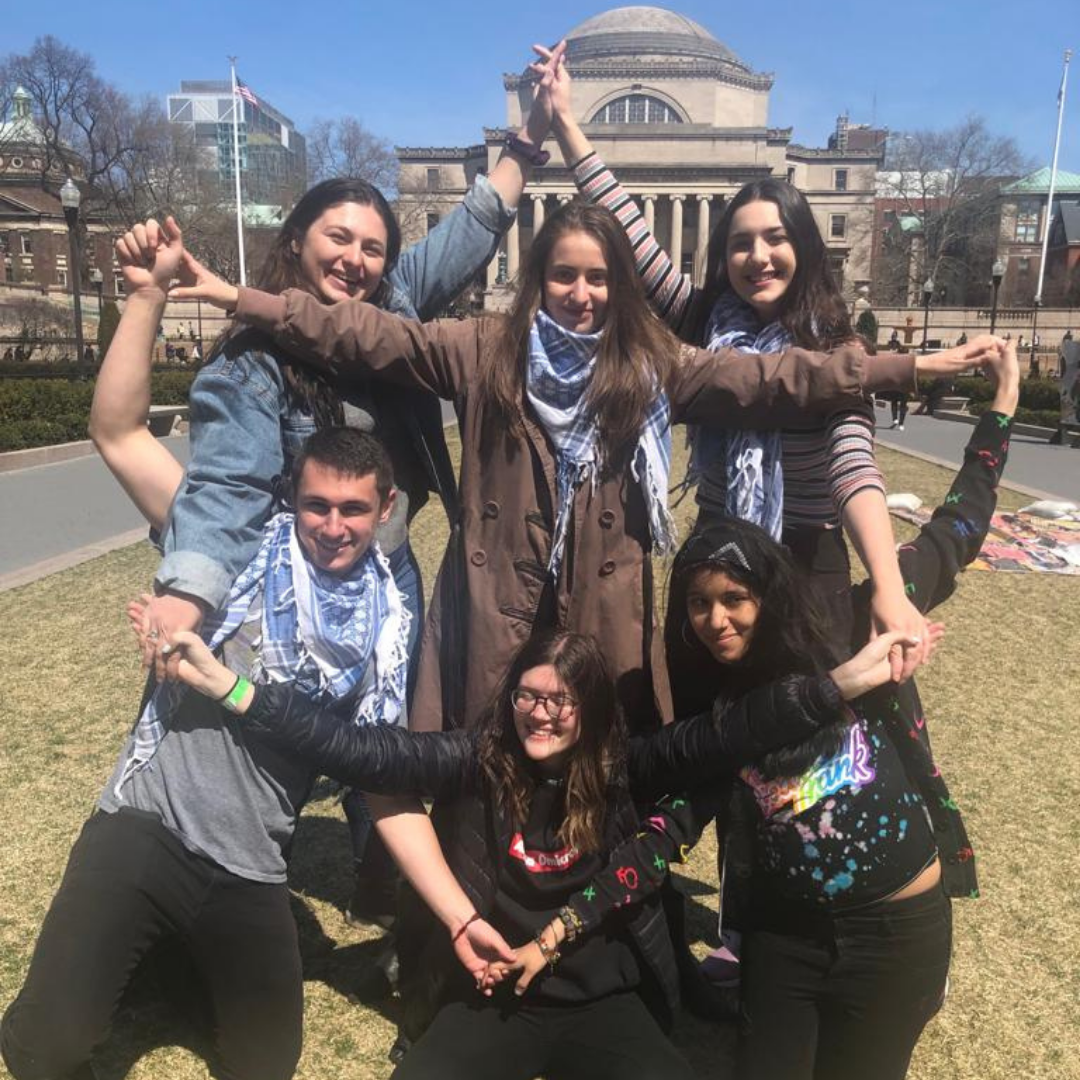 What is the attitude about BDS on your campus?
BDS was passed within two of the student councils. It's very accepted by the student body, but not by the administration. However, when a student council passes BDS, and it's suddenly representative of the community, that's not the best feeling in the world. A lot of Jewish students feel unsafe and uncomfortable and suppressed.
There are many conversations you have with people where you realize they A) don't know what BDS is, B) keep talking and don't really know what they're saying, and C) are being influenced by this popular opinion that they have to conform to. And sometimes it feels like there's no way out of that. But you just have to be patient and have meaningful conversations. I have seen with my own eyes, people starting to understand that the issue is much more complex and that they should think more before voting or speaking out about such a contentious subject matter.
What are the three most important things I should know about you?
The first most important thing is that I'm Israeli, it's a really important part of who I am. It's an important part of my identity, it is my identity. I'm still most influenced by my Israeli family, my Israeli role models, and Israel as my home in general. And I always tell people who I am, because I'm really proud of that, I'm really proud of my nationality, and my culture. And the second important thing is that I didn't go into pro-Israel activism as a career choice. I went into it because it was a bare necessity, a bare minimum. And although I don't think anyone should have to defend who they are or defend their own religion or their own culture, I very much enjoy being active. And I very much enjoy talking to people about my family. My grandmother was a Holocaust survivor. So I love sharing her story, however difficult. The third thing to know about me is that I'm very community oriented. So even if something isn't very big I'm really proud of the little things that the pro-Israel community does together and builds coalitions. And that's something that's super important to me.