Our Maccabee of the Month this month is Elie Codron, a proud Zionist at Northeastern University.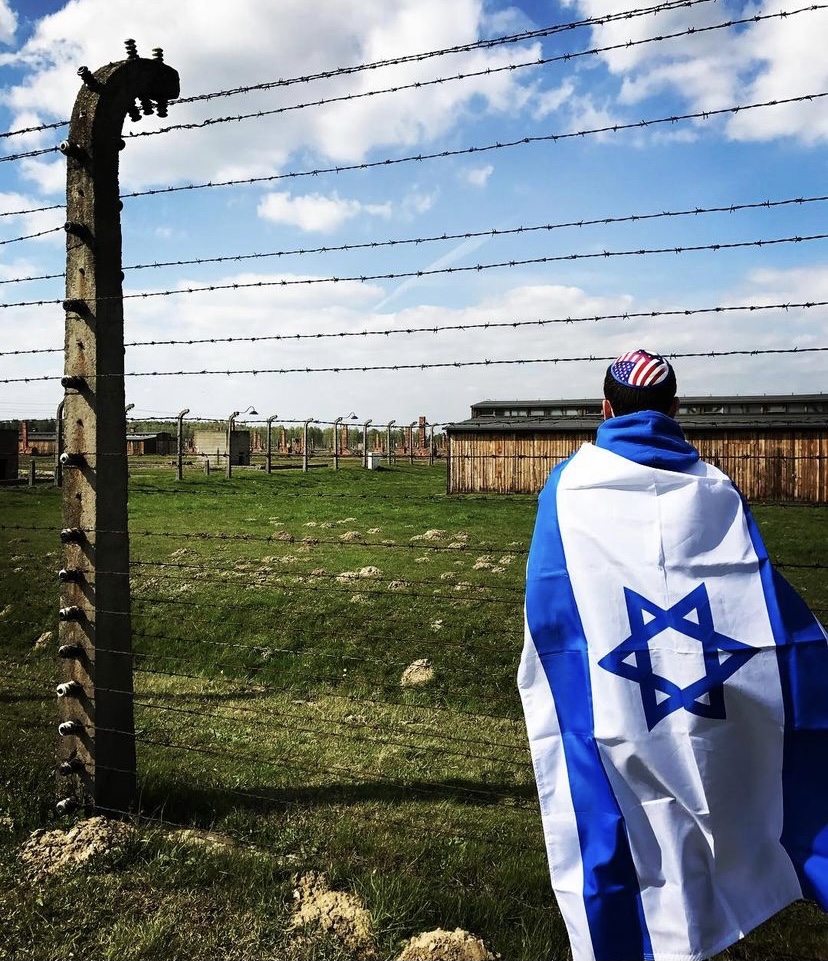 In November he successfully led a campaign to get the IHRA definition passed by Northeastern's student government. Adopting the IHRA definition is a critical first step in protecting Jews on campus. We can't stop Antisemitism without first defining what it is — and ensuring that the demonization of Israel is included within the definition.
During our interview Elie shared about several deeply concerning Antisemitic incidents he and other Jewish and Zionist students at Northeastern have experienced ranging from verbal assaults to destroyed property. He also discussed their dread last month when they heard the news that Rabbi Shlomo Noginski was stabbed for being Jewish just 15 minutes away from their campus. Noginski was attacked in Boston by a recent University of South Florida student, another campus MTF is supporting.
But Elie's not allowing all of this to happen without fighting back. Just a few weeks ago he met with his university's administration, and demanded greater action in the face of the growing Jew and Israel hatred on their campus and in their local community. From his leadership in the face of so many challenges to his steadfast commitment to sharing the truth about Israel with all Northeastern University students, Elie has the fighting spirit of a modern-day Maccabee and we are proud to support and equip him in this fight.
Support Maccabees On Campus Today!
How has the Maccabee Task Force helped you/your campus to support Israel?
MTF has been tremendous — a real game changer for pro-Israel students on campus. I've worked very closely with MTF on the campus Action Plans and they have helped so much. For example, just now, thanks to Maccabee Task Force our Chabad was able to give a course on Israel for seven weeks. And a bunch of students signed up for the course who didn't know much about Israel, had never learned about Israel before. So the fact that extra Jewish students now have the opportunity to learn about Israel and hopefully will be more involved on campus is already truly amazing. And of course the Fact Finders trip to Israel has dramatically expanded our influence and connections on campus. Also, obviously, we're grateful for all the financial help that we get from MTF to help us bring speakers, help us organize events, and even help our Zionist groups' campus branding.
What has been the impact of Northeastern's Fact Finder trip to Israel?
We can talk for hours on campus and tell people the facts, but there's nothing that is as effective as bringing someone to Israel. I know that many, many non-Jewish students that have been on the Fact Finders trip are still, today, (especially when we worked on passing IHRA on campus) allies already because they went on the trip, or because they had a friend that went on the trip. So yeah, definitely, it has had a powerful impact on campus. I wish we could bring even more students to Israel.
What are the three most important things I should know about you?
So the three most important things you should know about me are that I'm so proud to be Jewish, I love the State of Israel, and I'm originally from Belgium.
What are you most proud of?
In the middle of the pandemic, while we were all starting to be on Zoom and were confused about what was going to happen for the next few months, the next few years, I co-founded an international student-led movement to reimagine Israel education on campus. We just celebrated our one year anniversary and in the past year, we've reached around 2000 students from 35 countries.
Why do you care about helping Israel?
I'm Jewish. This is my homeland. This is where a lot of my family lives. This is where more than half of my people live. I go to Jerusalem, I feel at home. Just as I truly care about my home here and my family, I truly care about my home in the Middle East. And that's why I feel like I will do anything to defend it. Additionally, as the grandchild of Holocaust survivors, I truly know how important the State of Israel is and how the Antisemitism can very quickly turn into a very, very, very dangerous thing. And so that's why for me, it's not even a question. Sometimes when I'm on campus I wish I could do some other stuff or I could just watch a movie on Netflix. But if there's something that comes up on campus, if there's anything I can do to help the Jewish community in the fight against Antisemitism, or tell people, especially non-Jews, about Israel, I'll be there right away.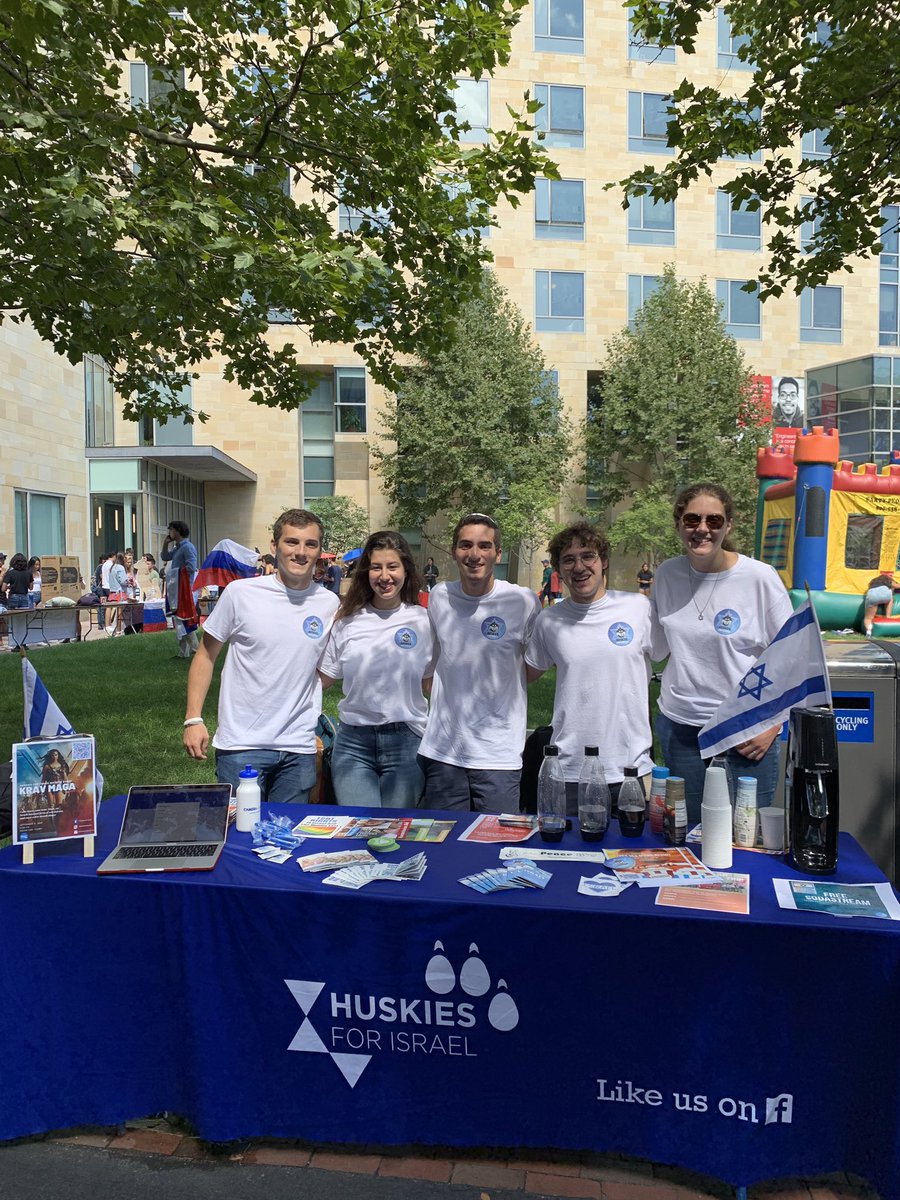 What is the attitude about BDS on your campus?
The average student, when you ask them about the conflict, they'll have heard of it from the news but it's really not their priority. The priority of the average student at my school is to do activities that will help them get a job. Obviously, they're always interested to learn more, so I always tell people, let's be proactive, let's talk to Student Government. Let's educate people. So the likelihood of a BDS resolution passing on campus, at least in my opinion, is very, very low.
Shwarma or falafel?
Oh, definitely shawarma, no question about it.
What's your secret talent?
I speak four languages: Hebrew, French, English and Flemish
What is your favorite place to visit in Israel and why?
It's definitely Jerusalem. As soon as I arrive there, I get off the bus or I get off the train and there's just this very special feeling of being home.